The Front Runner
Loading advertisement...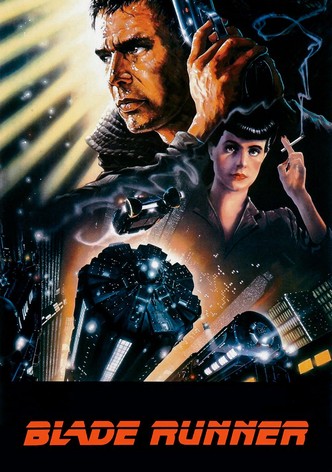 I Dislike This
Un-Dislike
Dislike
Información de la

película

Blade Runner 1982

de Ridley Scott
118 min
1982
en
40461
tt0083658
id46786
Blade Runner, película completa de estreno en 1982 dirigida por Ridley Scott ... y producida por Shaw Brothers, The Ladd Company, Warner Bros. Pictures, ...
Sinopsis
La película Blade Runner va de que A principios del siglo XXI, la Tyrell Corporation desarrolló un nuevo tipo de robot llamado Nexus, un ser virtualmente idéntico al hombre y conocido como Replicante.
Los Replicantes Nexus-6 eran superiores en fuerza y agilidad, y al menos iguales en inteligencia, a los ingenieros de genética que los crearon.
En el espacio exterior, los Replicantes fueron usados como trabajadores esclavos en la arriesgada exploración y colonización de otros planetas.
Después de la sangrienta rebelión de un equipo de combate de Nexus-6 en una colonia sideral, los Replicantes fueron declarados proscritos en la Tierra bajo pena de muerte.
Brigadas de policías especiales, con el nombre de Unidades de Blade Runners, tenían órdenes de tirar a matar al ver a cualquier Replicante invasor.
A esto no se le llamó ejecución, se le llamó retiro.
producción

Shaw Brothers

Warner Bros. Pictures
US
¿Dónde podemos ver, comprar o alquilar la película Blade Runner de Ridley Scott ?
Blade Runner , película Ridley Scott Con una duración de 118 minutos que puedes Alquilar en Netflix .
Críticas
Trailers
ver trailer Blade runner tráiler en castellano youtube
Imágenes