Información de
Sniper: Ultimate Kill 2017 película completa
18
90min
2017
Sniper: Ultimate Kill
Sniper: Ultimate Kill , película que ya puedes Alquilar o comprar o ver online a través de Amazon Instant Video, chili, Claro Video, Google Play Movies, Hbo go, Itunes, Microsoft Store, Netflix, Playstation, Rakuten tv, youtube . Con una duración de 90 minutos.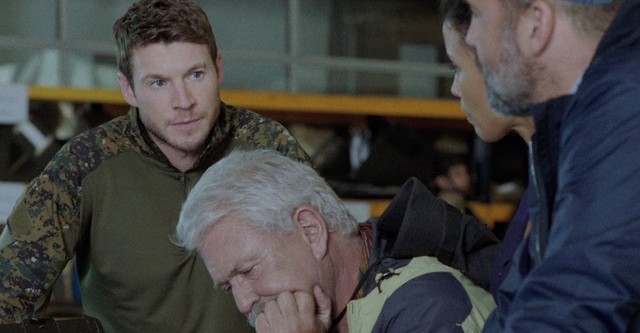 Sipnosis
Colombian drug kingpin Jesús Morales secretly pays for the services of a sniper nicknamed "The Devil," capable of killing one-by-one the enemies of anyone who hires him.
With no adversaries left alive, Morales grows stronger and gains control of more smuggling routes into the United States.
The DEA, alarmed by this threat to the country, sends agent Kate Estrada, who has been following Morales for years, and Marine sniper Brandon Beckett to Colombia.
Their mission: Kill "The Devil" and bring Morales back to the US to be tried for his crimes.
The agents think they have everything under control, but Morales and "The Devil" have prepared plenty of surprises to keep the mission from succeeding.
Chad Michael Collins
Sgt. Brandon Beckett

Billy Zane
Major Richard Miller

Tom Berenger
MGySgt. Thomas Beckett

Joe Lando
Special Agent John Samson

Danay García
Kate Estrada

Juan Pablo Gamboa
Patrick Walsh

Felipe Calero
El Diablo / Enrique

Juan Sebastián Calero
Jesús Morales

Lucho Velasco
Captain Garza
‹
›
¿Dónde ver la película Sniper: Ultimate Kill?
¿Quieres comprar productos de la película Sniper: Ultimate Kill?
No hay productos para "Sniper: Ultimate Kill".