Información de
When the Bough Breaks 2016 película completa
PG-13
107min
2016
When the Bough Breaks
When the Bough Breaks , película que ya puedes Alquilar o comprar o ver online a través de Amazon Instant Video, Amazon Prime Video, chili, false, fandangonow, Google Play Movies, Itunes, Microsoft Store, Netflix, Playstation, Rakuten tv, Vudu, youtube . Con una duración de 107 minutos.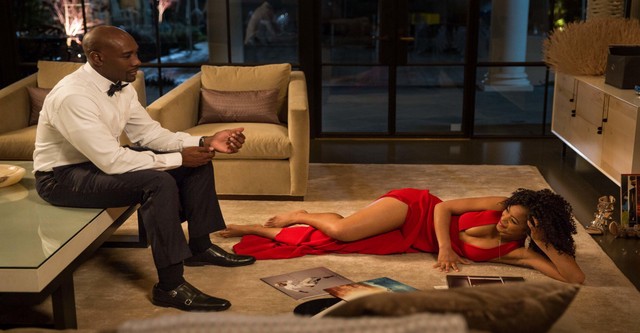 Sipnosis
John and Laura Taylor (Morris Chestnut and Regina Hall) are a young, professional couple who desperately want a baby.
After exhausting all other options, they finally hire Anna (Jaz Sinclair), the perfect woman to be their surrogate – but as she gets further along in her pregnancy, so too does her psychotic and dangerous fixation on the husband.
The couple becomes caught up in Anna's deadly game and must fight to regain control of their future before it's too late.
Morris Chestnut
John Taylor

Michael Kenneth Williams
Roland White

Glenn Morshower
Martin Cooper

Michelle DeVito
Party Planner

Sue-Lynn Ansari
E.R. Nurse

Heather Ashley Chase
Dr. Harrison

Brett Baker
Investigating Officer

Ted Ferguson
Judge Paulson
‹
›
¿Dónde ver la película When the Bough Breaks?
¿Quieres comprar productos de la película When the Bough Breaks?
No hay productos para "When the Bough Breaks".