Dead Again in Tombstone (2017)
Released
I Dislike This
Un-Dislike
Dislike
15+
99 min
2017
in
348104
tt5794440-473165
id348104
Information of the

Movie
Dead Again in Tombstone 2017
de Roel Reiné
Dead Again in Tombstone, Película completa de estreno en 2017 directed by Roel Reiné and interpreted by Danny Trejo, Jake Busey, Elysia Rotaru, Nathaniel Arcand, Dean McDermott, Dave Burchill, ... and produced by Universal 1440 Entertainment, ...
Sipnosis
La Película Dead Again in Tombstone goes from what The devil's outlaw and reluctant servant, Guerrero (Danny Trejo, Machete) returns from the dead again in this action-packed western which promises to be one hell of a ride.
Guerrero is forced to protect a stolen relic from getting into the hands of Jackson Boomer (Jake Busey, Starship Troopers) and his gang of soldiers, but Jackson will stop at nothing to raise his comrades from the dead and bring the wrath of hell upon earth.
Guerrero must use all his dark powers in order to defeat Jackson and find redemption…or die again trying.
¿Dónde podemos ver, comprar o alquilar la Película Dead Again in Tombstone from Roel Reiné ?
Dead Again in Tombstone , Movie of Roel Reiné, with a duration of 100 minutes, you can in Microsoft Store .
production
Universal 1440 Entertainment
US
Trailers dead again in tombstone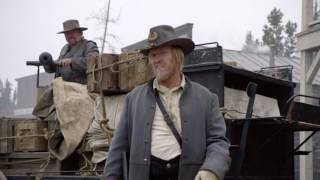 watch trailer Dead Again in Tombstone - Trailer - Own it on Blu-ray & DVD 9/12. youtube