First Blood (1982)
Released
I Dislike This
Un-Dislike
Dislike
15+
93 min
1982
in
47170
tt0083944-1368
id47170
Information of the

Movie
First Blood 1982
de Ted Kotcheff
First Blood, Película completa de estreno en 1982 directed by Ted Kotcheff and interpreted by Sylvester Stallone, Richard Crenna, Brian Dennehy, Bill McKinney, Jack Starrett, Michael Talbott, ... and produced by Orion Pictures, Carolco Pictures, Anabasis N.V., Elcajo Productions, ...
Sipnosis
La Película First Blood goes from what When former Green Beret John Rambo is harassed by local law enforcement and arrested for vagrancy, the Vietnam vet snaps, runs for the hills and rat-a-tat-tats his way into the action-movie hall of fame.
Hounded by a relentless sheriff, Rambo employs heavy-handed guerilla tactics to shake the cops off his tail.
¿Dónde podemos ver, comprar o alquilar la Película First Blood from Ted Kotcheff ?
production
Orion Pictures
US
Carolco Pictures
US
Trailers dry blood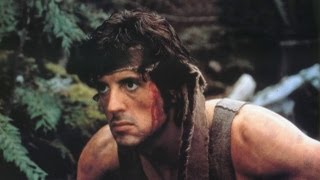 watch trailer First Blood (1982) - Trailer (HD) youtube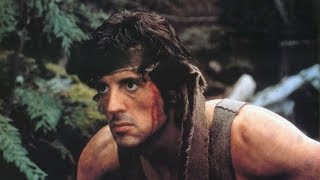 ver featurette Alan Spencer on FIRST BLOOD youtube