Hunter Killer (2018)
Released
I Dislike This
Un-Dislike
Dislike
15+
122 min
2018
in
324458
tt1846589-399402
id324458
Information of the

Movie
Hunter Killer 2018
de Donovan Marsh
Hunter Killer, Película completa de estreno en 2018 directed by Donovan Marsh and interpreted by Gerard Butler, Gary Oldman, Toby Stephens, Common, Linda Cardellini, David Gyasi, ... and produced by Original Film, G-BASE, Millennium Films, Hunter Killer Productions, Hishow Entertainment, SprocketHeads, Tucker Tooley Entertainment, Relativity Media, Summit Premiere, ...
Sipnosis
La Película Hunter Killer goes from what Captain Glass of the USS Arkansas discovers that a coup d'état is taking place in Russia, so he and his crew join an elite group working on the ground to prevent a war.
¿Dónde podemos ver, comprar o alquilar la Película Hunter Killer from Donovan Marsh ?
Hunter Killer , Movie of Donovan Marsh, with a duration of 121 minutes, you can in Apple iTunes .
production
Original Film
US
Millennium Films
US
Hunter Killer Productions
Tucker Tooley Entertainment
US
Relativity Media
US
Trailers hunter killer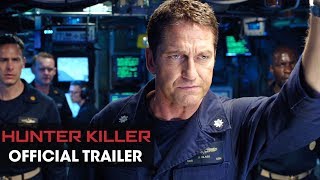 watch trailer Hunter Killer (2018 Movie) Official Trailer – Gerard Butler, Gary Oldman, Common youtube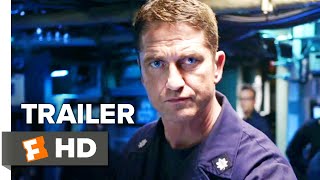 watch trailer Hunter Killer Final Trailer (2018) | Movieclips Trailers youtube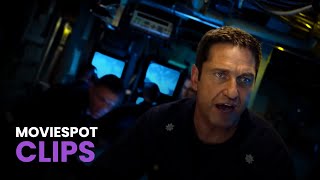 ver clip Hunter Killer (2018) - Clips - It's A Hit youtube