Jenny's Wedding (2015)
Released
I Dislike This
Un-Dislike
Dislike
12+
94 min
2015
in
214757
tt3289712-342474
id214757
Information of the

Movie
Jenny's Wedding 2015
de Mary Agnes Donoghue
Jenny's Wedding, Película completa de estreno en 2015 directed by Mary Agnes Donoghue and interpreted by Katherine Heigl, Tom Wilkinson, Alexis Bledel, Grace Gummer, Linda Emond, Matthew Metzger, ... and produced by MM Productions, Merced Media Partners, PalmStar Media, ...
Sipnosis
La Película Jenny's Wedding goes from what Jenny Farrell is getting married.
But how will her straight-laced family react when they find out that the woman they thought was their daughter's roommate is actually her fiancée? As the old-fashioned Farrells attempt to come to terms with the prospect of a surprise daughter-in-law, they face a difficult choice: either adapt with the times or risk being left behind.
¿Dónde podemos ver, comprar o alquilar la Película Jenny's Wedding from Mary Agnes Donoghue ?
Jenny's Wedding , Movie of Mary Agnes Donoghue, with a duration of 91 minutes, you can in YouTube .
production
PalmStar Media
US
Trailers la boda de jenny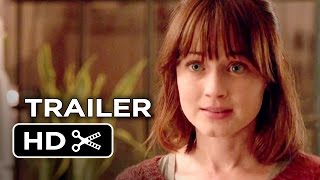 watch trailer Jenny's Wedding Official Trailer #1 (2015) - Alexis Bledel, Katherine Heigl Movie HD youtube