Vampires: Los Muertos (2002)
Released
I Dislike This
Un-Dislike
Dislike
18+
93 min
2002
in
112750
tt0272147-10605
id112750
Information of the

Movie
Vampires: Los Muertos 2002
de Tommy Lee Wallace
Vampires: Los Muertos, Película completa de estreno en 2002 directed by Tommy Lee Wallace and interpreted by Jon Bon Jovi, Cristián de la Fuente, Diego Luna, Natasha Gregson Wagner, Antonio Muñiz, Darius McCrary, ... and produced by Storm King Productions, Screen Gems, ...
Sipnosis
La Película Vampires: Los Muertos goes from what Tough-as-nails vampire hunter Derek Bliss is on the hunt for "suckers" in the heart of Mexico when he receives a new assignment from a mysterious client.
Thrown together with a group of slayers, including sexy Zooey, who may or may not be one of the undead.
Derek and company are up against a growing number of fast-moving, bloodthirsty vampires and their elusive and powerful leader.
¿Dónde podemos ver, comprar o alquilar la Película Vampires: Los Muertos from Tommy Lee Wallace ?
Vampires: Los Muertos , Movie of Tommy Lee Wallace, with a duration of 90 minutes, you can in Apple iTunes .
production
Screen Gems
US
Trailers los muertos no mueren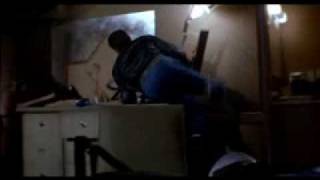 watch trailer John Carpenters Vampires trailer youtube