Red Lights (2012)
Released
I Dislike This
Un-Dislike
Dislike
15+
119 min
2012
in
37434
tt1748179-75638
id37434
Information of the

Movie
Red Lights 2012
de Rodrigo Cortés
Red Lights, Película completa de estreno en 2012 directed by Rodrigo Cortés and interpreted by Sigourney Weaver, Robert De Niro, Cillian Murphy, Elizabeth Olsen, Toby Jones, Joely Richardson, ... and produced by Attitude Pinículas y Films A.I.E., Cindy Cowan Entertainment, First Generation Films, Nostromo Pictures, Antena 3 Films, La Sexta, Canal+ España, Millennium Films, Televisió de Catalunya, ...
Sipnosis
La Película Red Lights goes from what Two investigators of paranormal hoaxes, the veteran Dr.
Margaret Matheson and her young assistant, Tom Buckley, study the most varied metaphysical phenomena with the aim of proving their fraudulent origins.
Simon Silver, a legendary blind psychic, reappears after an enigmatic absence of 30 years to become the greatest international challenge to both orthodox science and professional sceptics.
Tom starts to develop an intense obsession with Silver, whose magnetism becomes stronger with each new manifestation of inexplicable events.
As Tom gets closer to Silver, tension mounts, and his worldview is threatened to its core.
¿Dónde podemos ver, comprar o alquilar la Película Red Lights from Rodrigo Cortés ?
Red Lights , Movie of Rodrigo Cortés, with a duration of 109 minutes, you can in Talk Talk TV .
production
Attitude Pinículas y Films A.I.E.
Cindy Cowan Entertainment
US
Nostromo Pictures
ES
Millennium Films
US
Televisió de Catalunya
ES
Trailers luces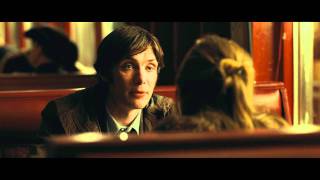 watch trailer Red Lights trailer youtube