I Dislike This
Un-Dislike
Dislike
88 min
2019
in
280206
tt5598292-431075
id280206
Information of the

Movie
Polaroid 2019
de Lars Klevberg
Polaroid, Película completa de estreno en 2019 directed by Lars Klevberg and interpreted by Kathryn Prescott, Tyler Young, Samantha Logan, Keenan Tracey, Priscilla Quintana, Mitch Pileggi, ... and produced by Dimension Films, The Weinstein Company, Eldorado Films, Vertigo Entertainment, ...
Sipnosis
La Película Polaroid goes from what High school loner Bird Fitcher has no idea what dark secrets are tied to the mysterious Polaroid vintage camera she stumbles upon, but it doesn't take long to discover that those who have their picture taken meet a tragic end.
Bird and her friends must survive one more night as they race to solve the mystery of the haunted Polaroid before it kills them all.
¿Dónde podemos ver, comprar o alquilar la Película Polaroid from Lars Klevberg ?
Polaroid , Movie of Lars Klevberg, with a duration of 88 minutes, you can in Apple iTunes .
production
Dimension Films
US
The Weinstein Company
US
Vertigo Entertainment
US
Trailers polaroid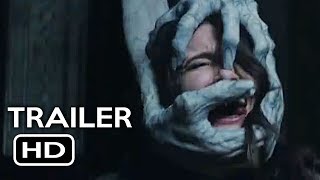 watch trailer Polaroid Official Trailer #1 (2017) Madelaine Petsch, Kathryn Prescott Horror Movie HD youtube