Re-Animator (1985)
Released
I Dislike This
Un-Dislike
Dislike
18+
86 min
1985
in
123005
tt0089885-1694
id123005
Information of the

Movie
Re-Animator 1985
de Stuart Gordon
Re-Animator, Película completa de estreno en 1985 directed by Stuart Gordon and interpreted by Jeffrey Combs, Bruce Abbott, Barbara Crampton, David Gale, Robert Sampson, Carolyn Purdy-Gordon, ... and produced by Empire Pictures, ...
Sipnosis
La Película Re-Animator goes from what A dedicated student at a medical college and his girlfriend become involved in bizarre experiments centering around the re-animation of dead tissue when an odd new student arrives on campus.
¿Dónde podemos ver, comprar o alquilar la Película Re-Animator from Stuart Gordon ?
Re-Animator , Movie of Stuart Gordon, with a duration of 83 minutes, you can in Microsoft Store .
Trailers re loca
watch trailer Re-Animator Trailer youtube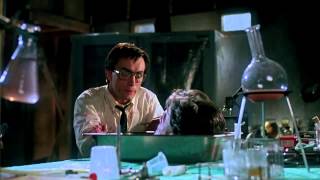 watch trailer RE-ANIMATOR Trailer youtube