Scary Movie 4 (2006)
Released
I Dislike This
Un-Dislike
Dislike
15+
83 min
2006
en
24088
44455-4257
id24088
Information of the

Movie

Scary Movie 4 2006
by David Zucker
Scary Movie 4, Movie full premiere on 2006 directed by David Zucker and interpreted by Anna Faris, Regina Hall, Craig Bierko, Bill Pullman, Anthony Anderson, Leslie Nielsen, ... and produced by Dimension Films, 415 Project, Brad Grey Pictures, Scary Movie 4, Miramax, ...
Sipnosis
The Movie Scary Movie 4 goes from what Cindy finds out the house she lives in is haunted by a little boy and goes on a quest to find out who killed him and why.
Also, Alien "Tr-iPods" are invading the world and she has to uncover the secret in order to stop them.
Where can we see, buy or rent the Movie Scary Movie 4 from the director David Zucker,?
Scary Movie 4 , Movie from the director David Zucker, con una recaudación de 178,262,620 of $ with a duration of 89 minutes you can alquilar in Sky Store .
production
Dimension Films
US
Miramax
US
Trailers scary movie 4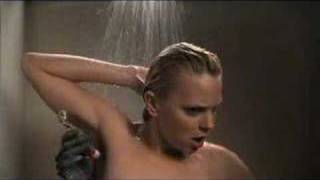 Scary Movie 4 Trailer youtube