I Dislike This
Un-Dislike
Dislike
trailer:
Sin piedad - Trailer español (HD)
Information of

movie

Sin piedad 2019

de Vincent D'Onofrio
Sin piedad, full premiere on 2019 directed by Vincent D'Onofrio and interpreted by Ethan Hawke, Dane DeHaan, Jake Schur, Leila George, Adam Baldwin, Chris Pratt, ...
Synopsis
The movie Sin piedad goes that Un muchacho está viviendo los peores momentos de su vida: su tío ha asesinado a su padre y se ha llevado a su hermana para que ejerza la prostitución.
El joven tiene que hacer algo frente a esta situación y decide pedir ayuda a su héroe: Billy El Niño.
Intenta que el vaquero vengue a su padre y salve a su hermana...
sin ningún resultado.
Es entonces cuando aparece el sheriff Pat Garrett asombrando al chico con lo que consigue.
Where can we watch, buy or rent the movie Sin piedad de Vincent D'Onofrio ?
Reviews
Trailers Sin piedad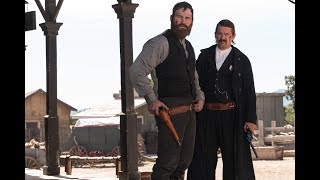 See trailer Sin piedad - Trailer español (HD) Youtube
Images
movie Similares