Dirty Work (1998)
Released
I Dislike This
Un-Dislike
Dislike
12+
82 min
1998
in
55094
tt0120654-14577
id55094
Information of the

Movie
Dirty Work 1998
de Bob Saget
Dirty Work, Película completa de estreno en 1998 directed by Bob Saget and interpreted by Norm Macdonald, Artie Lange, Jack Warden, Traylor Howard, Don Rickles, Christopher McDonald, ... and produced by Robert Simonds Productions, Metro-Goldwyn-Mayer, ...
Sipnosis
La Película Dirty Work goes from what Unemployed and recently dumped, Mitch and his buddy Sam start a revenge-for-hire business to raise the $50,000 that Sam's father needs to get a heart transplant.
The dirty duo brings down a movie theater manager and hires hookers to pose as dead bodies during a live TV ad.
When a wealthy developer hires the guys to trash a building (so that he can have it condemned), problems arise and a feud ensues.
¿Dónde podemos ver, comprar o alquilar la Película Dirty Work from Bob Saget ?
Dirty Work , Movie of Bob Saget, with a duration of 82 minutes, you can in Apple iTunes .
production
Robert Simonds Productions
Metro-Goldwyn-Mayer
US
Trailers trabajo sucio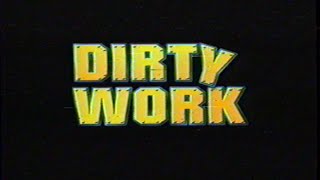 watch trailer Dirty Work (1998) Teaser (VHS Capture) youtube