21 Bridges (2019)
Released
I Dislike This
Un-Dislike
Dislike
R+
99 min
2019
en
431321
tt8688634-535292
id431321
Information of the

Movie

21 Bridges 2019
by Brian Kirk
21 Bridges, Movie full premiere on 2019 directed by Brian Kirk and interpreted by Chadwick Boseman, Sienna Miller, J.K. Simmons, Stephan James, Taylor Kitsch, Keith David, ... and produced by AGBO, MWM Studios, Huayi Brothers, ...
Sipnosis
The Movie 21 Bridges goes from what An embattled NYPD detective, is thrust into a citywide manhunt for a pair of cop killers after uncovering a massive and unexpected conspiracy.
As the night unfolds, lines become blurred on who he is pursuing, and who is in pursuit of him.
Where can we see, buy or rent the Movie 21 Bridges from the director Brian Kirk,?
21 Bridges , Movie from the director Brian Kirk, con una recaudación de 47,088,457 of $ with a duration of 99 minutes you can ver online in DIRECTV .
production
MWM Studios
US
Trailers 21 bridges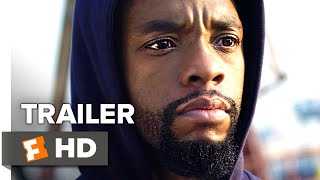 21 Bridges Trailer #1 (2019) | Movieclips Trailers youtube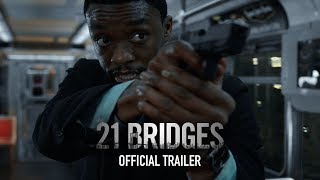 21 Bridges | Official Trailer | Own it Now on Digital HD, Blu-Ray & DVD youtube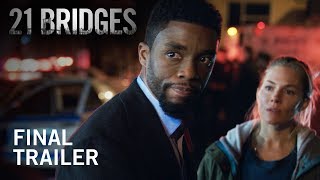 21 Bridges | Final Trailer | Own it Now on Digital HD, Blu-Ray & DVD youtube