Bad Education (2019)
Released
I Dislike This
Un-Dislike
Dislike
108 min
2019
en
822845
MV013766450000-530723
id822845
Information of the

Movie

Bad Education 2019
by Cory Finley
Bad Education, Movie full premiere on 2019 directed by Cory Finley and interpreted by Hugh Jackman, Allison Janney, Geraldine Viswanathan, Alex Wolff, Rafael Casal, Stephen Spinella, ... and produced by Sight Unseen Pictures, Automatik Entertainment, HBO Films, Slater Hall Pictures, ...
Sipnosis
The Movie Bad Education goes from what A superintendent of a school district works for the betterment of the student's education when an embezzlement scheme is discovered, threatening to destroy everything.
Where can we see, buy or rent the Movie Bad Education from the director Cory Finley,?
Bad Education , Movie from the director Cory Finley, with a duration of 103 minutes you can ver online in HBO Max .
production
Sight Unseen Pictures
US
Automatik Entertainment
US
HBO Films
US
Trailers bad education 2019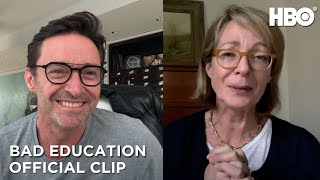 Bad Education: Allison and Hugh's Virtual Conversation (Clip) | HBO youtube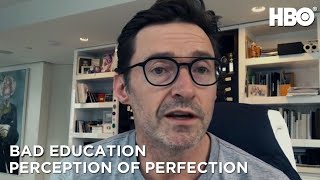 Bad Education: Perception of Perfection | HBO youtube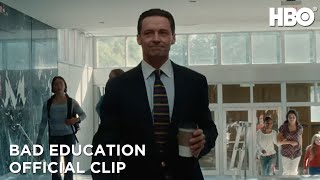 Bad Education: Frank Character Spot (Clip) | HBO youtube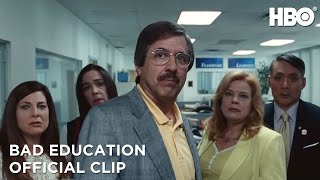 Bad Education: Bob Character Spot (Clip) | HBO youtube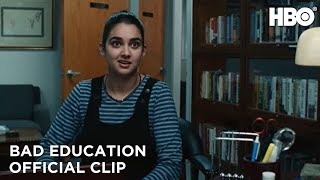 Bad Education: Rachel Character Spot (Clip) | HBO youtube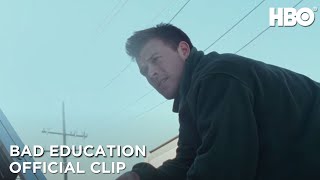 Bad Education: Jimmy Character Spot (Clip) | HBO youtube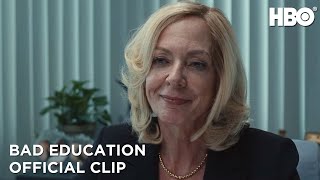 Bad Education: Pam Character Spot (Clip) | HBO youtube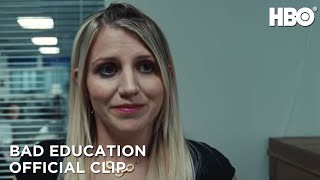 Bad Education: Jenny Character Spot (Clip) | HBO youtube