Come to Daddy (2019)
Released
I Dislike This
Un-Dislike
Dislike
R+
93 min
2019
en
462031
945999-586592
id462031
Information of the

Movie

Come to Daddy 2019
by Ant Timpson
Come to Daddy, Movie full premiere on 2019 directed by Ant Timpson and interpreted by Elijah Wood, Stephen McHattie, Ona Grauer, Garfield Wilson, Simon Chin, Madeleine Sami, ... and produced by Scythia Films, Firefly Films, Blinder Films, ...
Sipnosis
The Movie Come to Daddy goes from what After receiving a cryptic letter from his estranged father, Norval travels to his dad's oceanfront home for what he hopes will be a positive experience.
If only he'd known the dark truth about his old man beforehand.
Where can we see, buy or rent the Movie Come to Daddy from the director Ant Timpson,?
Come to Daddy , Movie from the director Ant Timpson, con una recaudación de 57,998 of $ with a duration of 93 minutes you can ver online in Amazon Prime Video .
production
Scythia Films
CA
Firefly Films
NZ
Blinder Films
IE
Trailers come to daddy
COME TO DADDY Official Trailer (2020) Elijah Wood Horror Movie youtube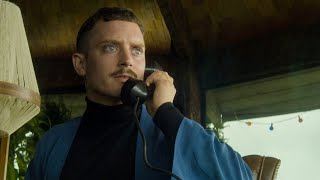 Come To Daddy Official Trailer (2020) - Elijah Wood youtube