I Dislike This
Un-Dislike
Dislike
R+
88 min
2019
en
404660
848024-511987
id404660
Information of the

Movie

Crawl 2019
by Alexandre Aja
Crawl, Movie full premiere on 2019 directed by Alexandre Aja and interpreted by Kaya Scodelario, Barry Pepper, Morfydd Clark, Ross Anderson, George Somner, Anson Boon, ... and produced by Raimi Productions, Fire Axe Pictures, Serbia Creates Film, Ontario Creates, ...
Sipnosis
The Movie Crawl goes from what When a huge hurricane hits her hometown in Florida, Haley ignores evacuation orders to look for her father.
After finding him badly wounded, both are trapped by the flood.
With virtually no time to escape the storm, they discover that rising water levels are the least of their problems.
Where can we see, buy or rent the Movie Crawl from the director Alexandre Aja,?
Crawl , Movie from the director Alexandre Aja, con una recaudación de 89,203,432 of $ with a duration of 88 minutes you can comprar in Amazon Video .
Trailers crawl 2019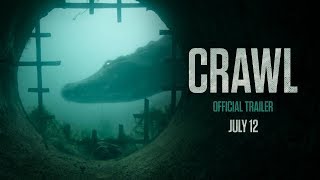 Crawl (2019) – Official Trailer – Paramount Pictures youtube
Crawl | USA | 2019 - REVIEW youtube