Da 5 Bloods (2020)
Released
I Dislike This
Un-Dislike
Dislike
R+
156 min
2020
en
843444
MV014134150000-581859
id843444
Information of the

Movie

Da 5 Bloods 2020
by Spike Lee
Da 5 Bloods, Movie full premiere on 2020 directed by Spike Lee and interpreted by Delroy Lindo, Jonathan Majors, Clarke Peters, Norm Lewis, Isiah Whitlock Jr., Mélanie Thierry, ... and produced by 40 Acres & A Mule Filmworks, Rahway Road Productions, ...
Sipnosis
The Movie Da 5 Bloods goes from what Four African-American Vietnam veterans return to Vietnam.
They are in search of the remains of their fallen squad leader and the promise of buried treasure.
These heroes battle forces of humanity and nature while confronted by the lasting ravages of the immorality of the Vietnam War.
Where can we see, buy or rent the Movie Da 5 Bloods from the director Spike Lee,?
Da 5 Bloods , Movie from the director Spike Lee, with a duration of 156 minutes you can ver online in Netflix .
production
40 Acres & A Mule Filmworks
US
Rahway Road Productions
US
Trailers da 5 bloods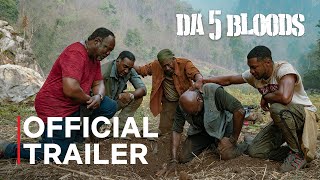 Da 5 Bloods | Official Trailer | Netflix youtube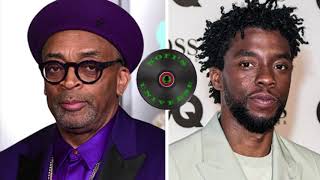 Spike Lee's 'Da 5 Bloods' Will Debut On Netflix June 12 | Starring Chadwick Boseman youtube