Ford v Ferrari (2019)
Released
I Dislike This
Un-Dislike
Dislike
PG-13+
152 min
2019
en
420873
209068-359724
id420873
Information of the

Movie

Ford v Ferrari 2019
by James Mangold
Ford v Ferrari, Movie full premiere on 2019 directed by James Mangold and interpreted by Christian Bale, Matt Damon, Caitriona Balfe, Josh Lucas, Noah Jupe, Jon Bernthal, ... and produced by 20th Century Fox, Chernin Entertainment, TSG Entertainment, Turnpike Films, ...
Sipnosis
The Movie Ford v Ferrari goes from what American car designer Carroll Shelby and the British-born driver Ken Miles work together to battle corporate interference, the laws of physics, and their own personal demons to build a revolutionary race car for Ford Motor Company and take on the dominating race cars of Enzo Ferrari at the 24 Hours of Le Mans in France in 1966.
Where can we see, buy or rent the Movie Ford v Ferrari from the director James Mangold,?
Ford v Ferrari , Movie from the director James Mangold, con una recaudación de 225,508,210 of $ with a duration of 152 minutes you can comprar in Amazon Video .
production
20th Century Fox
US
Chernin Entertainment
US
TSG Entertainment
US
Trailers ford v ferrari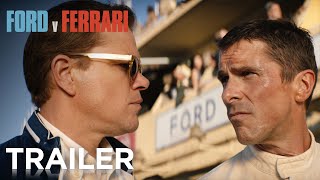 FORD v FERRARI | Official Trailer 2 [HD] | 20th Century FOX youtube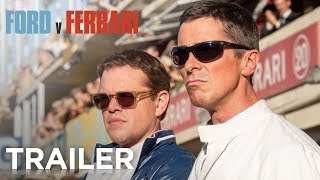 FORD v FERRARI | Official Trailer [HD] | 20th Century FOX youtube
If this were a beauty pageant - Ford v Ferrari youtube
I don't speak Italian - Ford v Ferrari youtube