I Dislike This
Un-Dislike
Dislike
PG-13+
202 min
1992
en
125410
tt0104797-1883
id125410
Information of the

Movie

Malcolm X 1992
by Spike Lee
Malcolm X, Movie full premiere on 1992 directed by Spike Lee and interpreted by Denzel Washington, Angela Bassett, Albert Hall, Al Freeman, Jr., Delroy Lindo, Spike Lee, ... and produced by 40 Acres & A Mule Filmworks, JVC, Warner Bros. Pictures, ...
Sipnosis
The Movie Malcolm X goes from what A tribute to the controversial black activist and leader of the struggle for black liberation.
He hit bottom during his imprisonment in the '50s, he became a Black Muslim and then a leader in the Nation of Islam.
His assassination in 1965 left a legacy of self-determination and racial pride.
Where can we see, buy or rent the Movie Malcolm X from the director Spike Lee,?
Malcolm X , Movie from the director Spike Lee, con una recaudación de 48,169,908 of $ with a duration of 201 minutes you can comprar in FandangoNOW .
production
40 Acres & A Mule Filmworks
US
Warner Bros. Pictures
US
Trailers malcolm x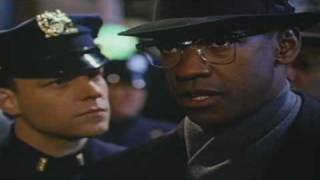 MALCOLM X - Trailer - (1992) - HQ youtube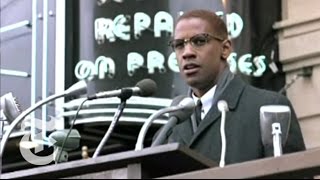 'Malcolm X' | Critics' Picks | The New York Times youtube