I Dislike This
Un-Dislike
Dislike
R+
110 min
2018
en
349726
tt4530422-438799
id349726
Information of the

Movie

Overlord 2018
by Julius Avery
Overlord, Movie full premiere on 2018 directed by Julius Avery and interpreted by Jovan Adepo, Wyatt Russell, Mathilde Ollivier, John Magaro, Gianny Taufer, Pilou Asbæk, ... and produced by Bad Robot, Paramount, ...
Sipnosis
The Movie Overlord goes from what France, June 1944.
On the eve of D-Day, some American paratroopers fall behind enemy lines after their aircraft crashes while on a mission to destroy a radio tower in a small village near the beaches of Normandy.
After reaching their target, the surviving paratroopers realise that, in addition to fighting the Nazi troops that patrol the village, they also must fight against something else.
Where can we see, buy or rent the Movie Overlord from the director Julius Avery,?
Overlord , Movie from the director Julius Avery, con una recaudación de 41,657,844 of $ with a duration of 110 minutes you can ver online in Amazon Prime Video .
production
Bad Robot
US
Paramount
US
Trailers overlord 2018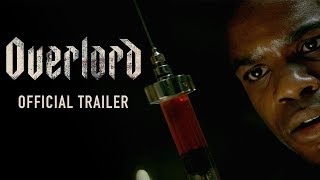 OVERLORD (2018)- Official Trailer - Paramount Pictures youtube