I Dislike This
Un-Dislike
Dislike
R+
107 min
2020
en
500584
MV013920080000-547017
id500584
Information of the

Movie

Shirley 2020
by Josephine Decker
Shirley, Movie full premiere on 2020 directed by Josephine Decker and interpreted by Elisabeth Moss, Odessa Young, Michael Stuhlbarg, Logan Lerman, Victoria Pedretti, Robert Wuhl, ... and produced by Killer Films, Los Angeles Media Fund, Mechanism Digital, ...
Sipnosis
The Movie Shirley goes from what A famous horror writer finds inspiration for her next book after she and her husband take in a young couple.
Where can we see, buy or rent the Movie Shirley from the director Josephine Decker,?
Shirley , Movie from the director Josephine Decker, with a duration of 107 minutes you can ver online in Hulu .
production
Killer Films
US
Los Angeles Media Fund
US
Trailers shirley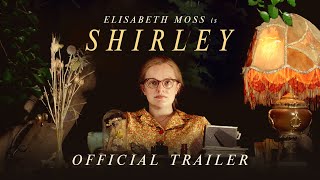 SHIRLEY Trailer - Available Everywhere June 5 youtube