Movie information de Sam Mendes
2h.28 min.
2015
en
206647
id1903053
Spectre,Full movie released in 2015 directed bySam Mendes ... and produced byEon Productions...
production
Columbia Pictures
Metro-Goldwyn-Mayer
Eon Productions
Where can we see, buy or rent the movie de Sam Mendes ?
, Moviecreated by Sam Mendes 245000000 245000000 con una duración de 148minutes.NOT AVAILABLE IN YOUR COUNTRY .
Images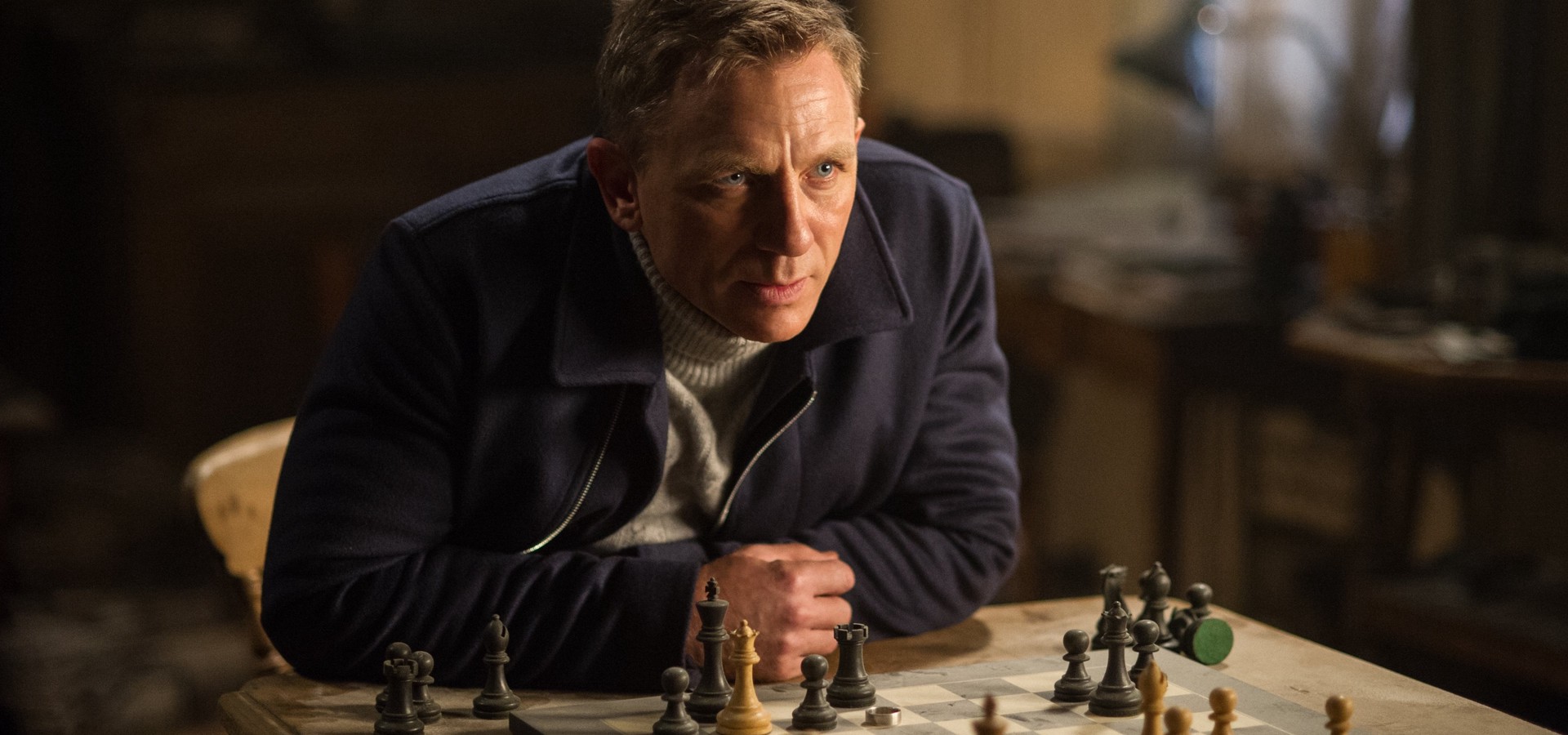 Distribution
Technical team
Thomas Newman
Original Music Composer
Anna Pinnock
Set Decoration
Dennis Gassner
Production Design
Bill Bernstein
Music Editor
Jany Temime
Costume Design
Eithné Fennel
Hairstylist
Debbie McWilliams
Casting
Barbara Broccoli
Producer
Roberto Malerba
Line Producer
Peter Clarke
Music Editor
Christopher Assells
Sound Designer
Per Hallberg
Supervising Sound Editor
Franco Maria Salamon
Stunt Coordinator
Nicole Schmied
Casting Associate
Gerardo Albarrán
Stunt Coordinator
Callum McDougall
Executive Producer
Jez Butterworth
Screenplay
Chris Lowe
Supervising Art Director
Roxana Alexandru
Assistant Art Director
Stéphane Foenkinos
Casting
Lorenzo Senatore
Camera Operator
Wolfgang Ramml
Line Producer
J.A.C. Redford
Orchestrator
Gregg Wilson
Associate Producer
Michael G. Wilson
Producer
Zakaria Alaoui
Line Producer
Hoyte van Hoytema
Director of Photography
Franco Ragusa
Special Effects Coordinator
Luis David Sansans
Camera Operator
Gordon Alexander
Stunt Double
Letizia Carnevale
Hairstylist
Peter Field
Camera Operator
Neal Callow
Art Direction
Mark Harris
Art Direction
Billy A. Campbell
Visual Effects Editor
Stacy Perskie
Co-Producer
Laura Schultz
Visual Effects Producer
Gerardo Perez Arreola
Hairstylist
Kenji Katori
Camera Operator
Ben Collins
Art Direction
Tusse Lande
Casting Associate
Donald Mowat
Makeup Artist
Ken Crouch
Costume Supervisor
Andrew Bennett
Art Direction
Sean McGrath
Visual Effects Coordinator
Mark Curtis
Visual Effects Supervisor
Gregg Rudloff
Sound Re-Recording Mixer
Jayne-Ann Tenggren
Script Supervisor
Jayne-Ann Tenggren
Associate Producer
Scott Millan
Sound Re-Recording Mixer
Nicoletta Mani
Script Supervisor
Sebastian Meuschel
Camera Operator
Julian Morson
Steadicam Operator
Peter Michael Sullivan
Foley
Ken Dailey
Visual Effects Producer
Ann Scibelli
Sound Designer
Clive Jackson
Camera Operator
Susie Jones
Script Supervisor
Jasin Boland
Still Photographer
Jennifer Lewicki
Art Department Coordinator
Kilou Picard
Visual Effects Producer
Gary Powell
Stunt Coordinator
Hans Bjerno
Helicopter Camera
Daniel Saxlid
Dialogue Editor
Anik Seguin
Visual Effects Editor
Michelle Pazer
ADR & Dubbing
Sharon O'Brien
Hairstylist
Angelo Vannella
Hairstylist
Lucas Bielan
Camera Operator
Karen Baker Landers
Supervising Sound Editor
Peter Staubli
Sound Designer
John Marzano
Helicopter Camera
Adam Dale
Helicopter Camera
Emma McCleave
First Assistant Editor
Naomi Donne
Makeup Designer
Susan Howard
Makeup Effects
Nuria Mbomio
Makeup Artist
Laurent Hugueniot
CG Supervisor
Tim Keene
Visual Effects Producer
Gurel Mehmet
Matte Painter
Conor Byrne
Visual Effects Editor
Estrella Lorrabaquio
Hairstylist
Catherine Mullan
Animation Supervisor
Elena López Carreón
Hairstylist
Crystal Hadcroft
Visual Effects Editor
Francesca Crowder
Hairstylist
Sam Smith
Theme Song Performance
Matteo Silvi
Makeup Artist
Marlene Chazot
Animation Director
Marlene Chazot
Animation Technical Director
Struan Farquhar
Visual Effects Editor
Daniel Pastore
CG Supervisor
Jonathan Olley
Still Photographer
Sami Gaidi
Assistant Art Director
Stuart Bullen
Visual Effects Supervisor
Russell Edwards
Sound Effects Editor
Stefano De Nardis
Costume Supervisor
Greg Fisher
Animation Supervisor
Abderrahim Benkhayi
Costume Supervisor
Rachid Aadassi
Set Costumer
Carlos De Carvalho
Additional Camera
Vivienne Jones
Assistant Costume Designer
Kim Honeyman
Digital Intermediate
Ben Wilkinson
Property Master
Lynne Corbould
Special Effects Coordinator
Celebrity Booker
Casting Associate
Lucy Hellier
Casting Associate
Richard Davies
Assistant Costume Designer
Ando Johnson
Sound Effects Editor
Charlie Hounslow
Makeup Artist
Lucy Friend
Makeup Artist
Gina De Ferrer
Researcher
Lydia Fry
Assistant Art Director
Liam Georgensen
Assistant Art Director
Hugh McClelland
Assistant Art Director
Carlos-Christian Nickel
CG Supervisor
Chris Petts
CG Supervisor
Hugh Brompton
Visual Effects Coordinator
Jillian Brooks
Visual Effects Coordinator
Geraint Hixson
Visual Effects Coordinator
Shawn Smolensky
Visual Effects Coordinator
Todd Whalen
Visual Effects Coordinator
Alysia Wildman
Visual Effects Coordinator
Sam Girdler
Visual Effects Coordinator
Samantha Dark
Visual Effects Coordinator
Ty Gibson
Visual Effects Editor
James Mann
Visual Effects Editor
Leslie Lerman
Visual Effects Producer
Steven Begg
Visual Effects Supervisor
Zave Jackson
Visual Effects Supervisor
Jonathan Knight
Visual Effects Supervisor
Alex Wuttke
Visual Effects Supervisor
Mark Bakowski
Visual Effects Supervisor
Paul Round
Visual Effects Supervisor
Danilo Capuzi
Stunt Driver
Mirko Zamperla
Stunt Driver
Corran Brownlee
Concept Artist
Fern Hodgson
Visual Effects Coordinator
Sam Hodge
Visual Effects Coordinator
Nicola Berwick
Stunt Double
Bryan Litson
CG Supervisor
Simon Bennett-Leyh
Visual Effects Coordinator
Doone Forsyth
Makeup Artist
Indranil Bhattacharya
3D Modeller
Waikit Wan
Creature Technical Director
Michael Karp
Matchmove Supervisor
Belinda Hodson
Makeup Artist
Federico Benvenuti
Stunt Driver
Ahman Hung
Visual Effects Coordinator
Simon Pynn
Matchmove Supervisor
Julia Wilson
Makeup & Hair
John Seru
Sequence Supervisor
Mohamed Attougui
Stunt Driver
Zineb Bendoula
Hairstylist
Cristian Perez Jauregui
Makeup Artist
Luca Mazzoccoli
Makeup Artist
Julien Ducenne
2D Sequence Supervisor
Daniel Rauchwerger
Compositing Supervisor
Anton Yri
Compositing Supervisor
Dan Snape
Compositing Supervisor
Jan Dubberke
Compositing Supervisor
Stacie Hawdon
Matchmove Supervisor
Kobi Moldavski
Matte Painter
Aline Nordmark
Matte Painter
Asuha Yasuda
Matte Painter
Lawrence Bennett
Pipeline Technical Director
Andrew Leeuwenberg
Pipeline Technical Director
Wajid Raza
Pipeline Technical Director
Brad Blackbourn
Pre-Visualization Supervisor
Brad Floyd
Sequence Supervisor
Daniel Jeffery
Visual Effects Coordinator
Joseph O'Sullivan
Visual Effects Coordinator
Jane Simons
Visual Effects Coordinator
Natalie Cooke
Visual Effects Coordinator
Timothy Trimmings
Visual Effects Coordinator
Yishan Koh
Visual Effects Coordinator
Daniele Chiofalo
Stunt Driver
Alejandro Avendano
Stunts
Christopher Bowdern
Stunts
Buddie Wilkinson
Dressing Prop