The Laundromat (2019)
Released
I Dislike This
Un-Dislike
Dislike
R+
96 min
2019
en
428557
209113-517909
id428557
Information of the

Movie

The Laundromat 2019
by Steven Soderbergh
The Laundromat, Movie full premiere on 2019 directed by Steven Soderbergh and interpreted by Meryl Streep, Gary Oldman, Antonio Banderas, Jeffrey Wright, Melissa Rauch, Sharon Stone, ... and produced by Anonymous Content, Grey Matter Studios, Topic Studios, ...
Sipnosis
The Movie The Laundromat goes from what When her idyllic vacation takes an unthinkable turn, Ellen Martin begins investigating a fake insurance policy, only to find herself down a rabbit hole of questionable dealings that can be linked to a Panama City law firm and its vested interest in helping the world's wealthiest citizens amass larger fortunes.
Where can we see, buy or rent the Movie The Laundromat from the director Steven Soderbergh,?
The Laundromat , Movie from the director Steven Soderbergh, with a duration of 96 minutes you can ver online in Netflix .
production
Anonymous Content
US
Trailers the laundromat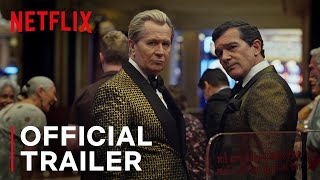 The Laundromat | Official Trailer | Netflix youtube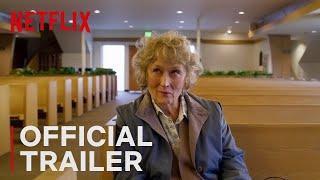 The Laundromat | 60 Trailer | Netflix youtube