The Lodge (2019)
Released
I Dislike This
Un-Dislike
Dislike
R+
108 min
2019
en
432161
203991-474764
id432161
Information of the

Movie

The Lodge 2019
by Severin Fiala
The Lodge, Movie full premiere on 2019 directed by Veronika FranzSeverin Fiala and interpreted by Riley Keough, Jaeden Martell, Lia McHugh, Richard Armitage, Alicia Silverstone, Katelyn Wells, ... and produced by FilmNation Entertainment, Hammer Film Productions, Neon, ...
Sipnosis
The Movie The Lodge goes from what When a father is forced to abruptly depart for work, he leaves his children, Aidan and Mia, at their holiday home in the care of his new girlfriend, Grace.
Isolated and alone, a blizzard traps them inside the lodge as terrifying events summon specters from Grace's dark past.
Where can we see, buy or rent the Movie The Lodge from the director Veronika FranzSeverin Fiala,?
The Lodge , Movie from the director Veronika FranzSeverin Fiala, con una recaudación de 2,679,585 of $ with a duration of 113 minutes you can alquilar in Amazon Video .
production
FilmNation Entertainment
US
Hammer Film Productions
GB
Neon
US
Trailers the lodge 2019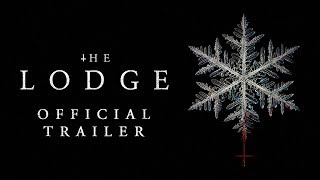 The Lodge [Official Trailer] – In Theaters Fall 2019 youtube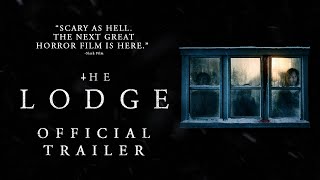 The Lodge [Official Trailer 2] - In Theaters February youtube