Movie information The Voyeurs de Michael Mohan
R+
1h.57 min.
2021
en
645710
id1890358
The Voyeurs,Full movie released in 2021 directed byMichael Mohan ... and produced byDivide / Conquer...
Synopsis
The movie The Voyeurs about what A young couple, find themselves becoming interested in the sex life of their neighbors across the street.
What starts as an innocent curiosity turns into an unhealthy obsession.
production
Divide / Conquer
Where can i see the movie The Voyeurs de Michael Mohan ?
Average rating:

7

, based on

37

reviews
from USD

0

to USD

0
The Voyeurs , movie of Michael Mohan and with a duration of1h.57 min. what can you watch online en Amazon Prime Video .
Images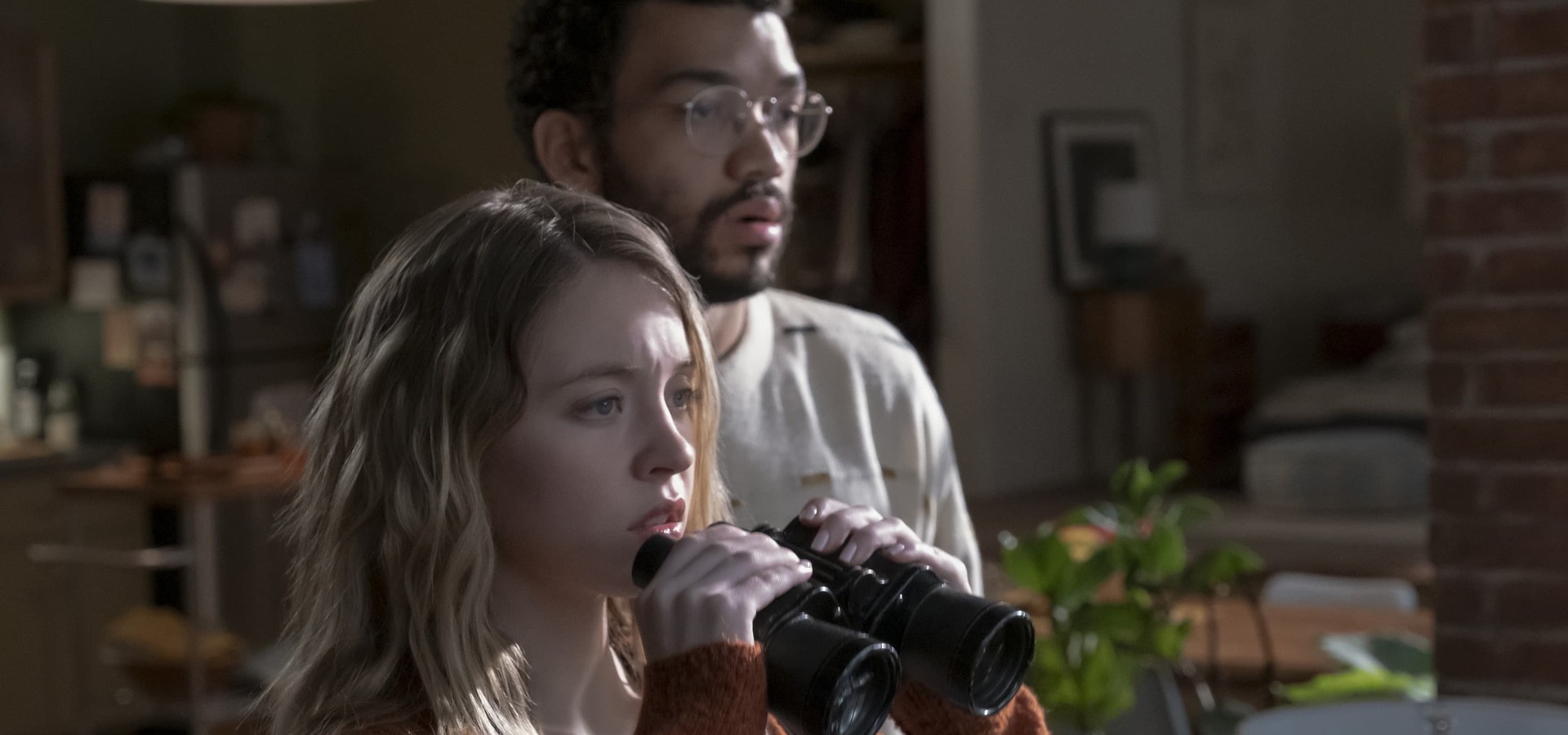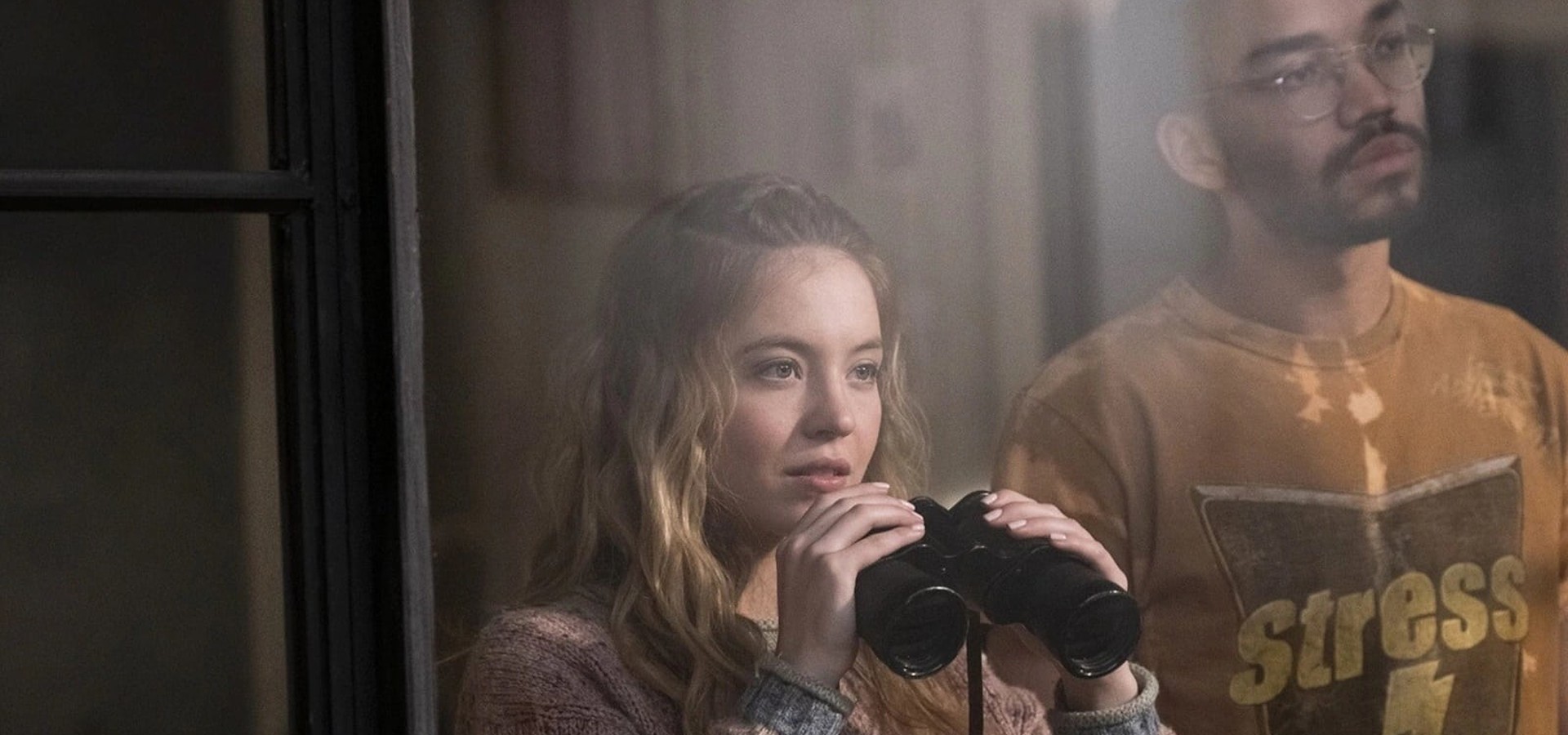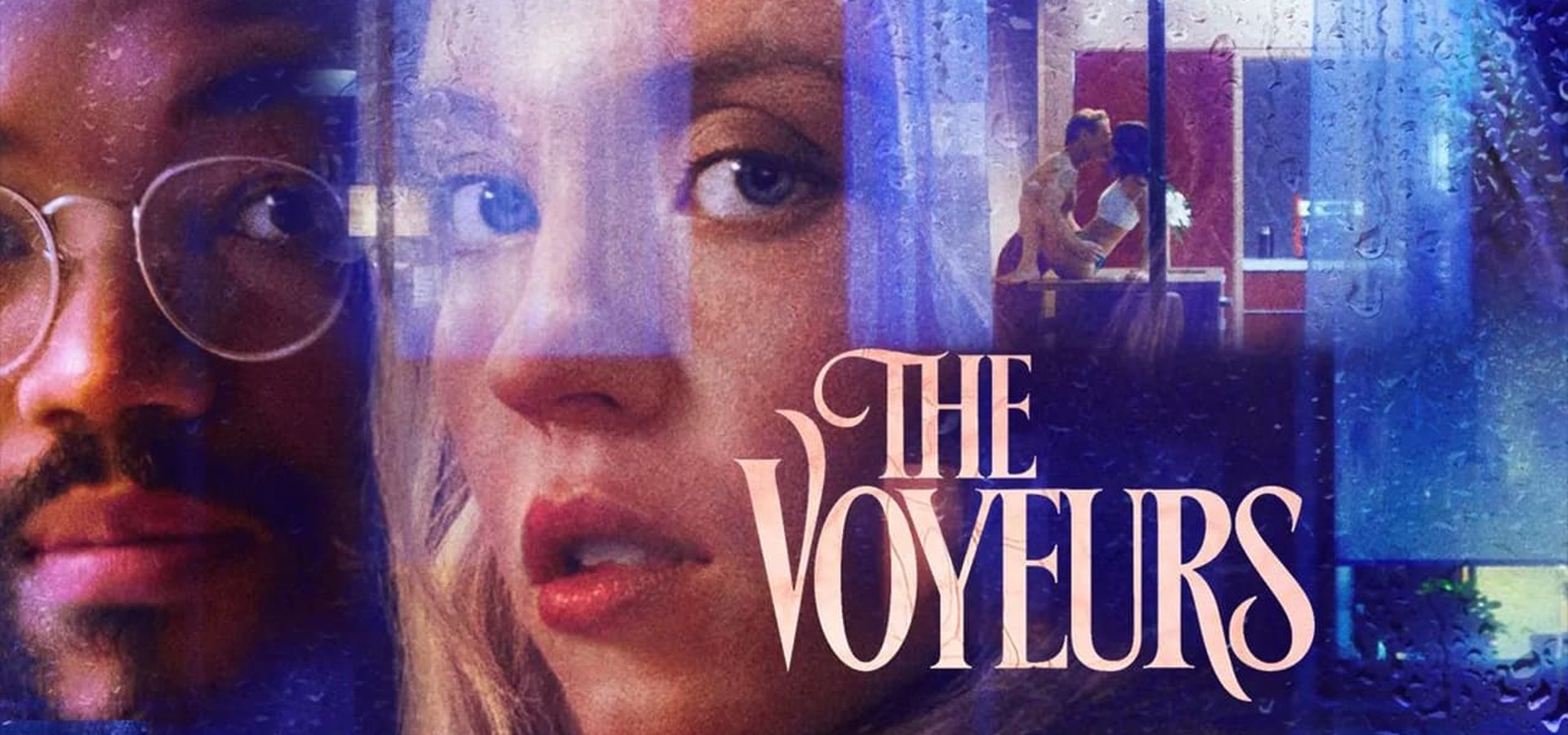 Distribution
Technical team
Louis Craig
Special Effects Supervisor
Andrea Kenyon
Locale Casting Director
Christophe Giraud
Makeup Effects
Daniel Boudreau
Transportation Coordinator
Alain Brochu
Construction Manager
Jean Frenette
Stunt Coordinator
Rhiannon Moller-Trotter
Producer's Assistant
Rhiannon Moller-Trotter
Writers' Assistant
Barbara Harris
ADR Voice Casting
Will Bates
Original Music Composer
Juan Cardarelli
VFX Artist
Randi Wells
Locale Casting Director
Nathan Ruyle
Sound Designer
Nathan Ruyle
Supervising Sound Editor
Nathan Ruyle
Sound Re-Recording Mixer
Eloïse Thompson-Tremblay
Visual Effects Coordinator
Emily C. Kwong
Supervising Music Editor
David Gaucher
Supervising Art Director
Denis Hamel
Property Master
Matt Blackshear
Digital Intermediate Editor
Ian Vertovec
Digital Intermediate Colorist
Marco Venditto
Chief Lighting Technician
Puelo Deir
Unit Publicist
Gunnar Hansen
Visual Effects Supervisor
Jason Tregoe Newman
Music Editor
Bertrand Calmeau
Still Photographer
Mark L. Levine
Assistant Editor
Michel Bernier
First Assistant "B" Camera
Julie Garceau
Digital Imaging Technician
Stéphane Byl
Third Assistant Director
François Sylvestre
Executive Producer
Geoffroy St-Hilaire
"A" Camera Operator
Alexandra Vaillancourt
Visual Effects Producer
Yves Desjardins
Production Manager
Elisha Christian
Director of Photography
Romy Itzigsohn
Costume Designer
Jean-François Dubé
Key Rigging Grip
Martin Fourat
Visual Effects Editor
Teddy Blanks
Title Designer
Richard Boucher
Dolly Grip
Isabelle Faivre-Duboz
Script Supervisor
Shaun Nagorny
Rigging Grip
Gillian Chandler
Key Makeup Artist
Frédèric Duguay
Key Hairdresser
Jonathan Barbeau
Lighting Technician
Marie-Soleil Dénommé
Art Direction
Nadine Frève
Visual Effects Coordinator
Denis Lavigne
Special Effects Coordinator
Anna Pacchioni
Visual Effects Compositor
Vincent Bélisle-Ducharme
Third Assistant Director
Frédéric Berthiaume
Assistant Art Director
Jeff Nichol
Best Boy Grip
Nathalie Piche
Boom Operator
Mikki Itzigsohn
Music Supervisor
Colette Martel
Hairdresser
Adam Reamer
Production Design
Kathleen Côté
Background Casting Director
Kevin Grant
Special Effects Technician
Louis Pedneault
Key Special Effects
Yanick Veilleux
Set Decoration
Frédéric Cournoyer
Sculptor
Martin C. Desmarais
Production Sound Mixer
Annemarie Aird
Wardrobe Master
David Grove Churchill Viste
Co-Producer
Zac Locke
Executive Producer
Rob Phillips
Digital Intermediate Producer
Jean-Francois Tousignant
Second Assistant "B" Camera
Louis-Philippe Clavet
CG Supervisor
Mike H. Miller
Foley Artist
Lucy Alper
Music Coordinator
Sylvain Bergevin
Best Boy Lighting Technician
Willa Yudell
Music Supervisor
Marc Simpson-Threlford
"B" Camera Operator
Natalie Goldberg
Casting Associate
Olivia Aravecchia
Second Assistant "A" Camera
Antoine Masson Maclean
First Assistant "A" Camera
Philippe Antoine
Catering
Bryant J. Fuhrmann
Music Editor
Grant Meuers
Sound Effects Editor
Phoebe Major Mewse
Stand In
Robert Louis Howley
Sound Post Production Coordinator
Madeleine Tremblay
Costume Supervisor
Simon Léveillé
Utility Sound
Nathan Efstation
Dialogue Editor
Gabrielle Anne Desy
Stunt Double
Manny Dubón
Digital Intermediate Editor
Josée Philibert
Key Dresser
Jana Stevenson
Visual Effects Editor
Catherine Filion-Villeneuve
Wardrobe Master
Steve Montplaisir
Daily Grip
Marc-Antoine Paquet
Sculptor
Areli Perea
Makeup Artist
Robin Anctil
Video Assist Operator
Josée Drolet
First Assistant Director
Pierre Bouchard
Second Assistant Director
Lou-Gabrielle Vaugeois
Assistant Location Manager
Clothilde Caillé-Levesque
Set Designer
Marc-André Tratch
Set Designer
Marie-Ève Crépeau
Assistant Decorator
Nadège Crye
Assistant Decorator
Karolyn Labrèche
Assistant Decorator
Marie-Eve Richard
Assistant Decorator
Sandra Borromeo
Clearances Coordinator
Fred St-Jean
Art Department Coordinator
Patrick Doss
24 Frame Playback
Alex Comtois
Lighting Technician
Jean-François Bertrand
Lighting Technician
George Hryszyn
Generator Operator
Nicolas Poulin
Special Effects Technician
Claire Redman
Assistant Costume Designer
Béatrice Tremblay
Wardrobe Master
Sean Traer
Production Secretary
Kelly Fordham
Administration
Marco Légaré
Unit Manager
Alexandre Frigon
Assistant Unit Manager
Carolane Caouette-Houle
Set Production Assistant
Mathieu Morin
Back-up Set Production Assistant
Marc-André Simard
Production Assistant
Maxime Fleurant
Truck Production Assistant
Maxime Péladeau-Mercier
Back-up Truck Production Assistant
Mohamed Boutouis
Security
Mohamed Redouani
Security
Audrey Lépine
Assistant Director Trainee
Lou Bengle
Location Manager
Annie Coté
Assistant Location Manager
Nancy Partheniou
Production Controller
Héloïse Barrette-Marcotte
First Assistant Accountant
Adrien Bourgault
Sculptor
Marion Léonard-Contant
Sculptor
Charles Sylvestre
Sculptor
Victor Pion-Massicotte
Sculptor
Vincent Landry
Base Camp Operator
Gaétan Mercier
Craft Service
Jean-Hugues Fournier
Assistant Craft Service
Gabriel Rivest
Assistant Craft Service
Mathieu Péladeau Mercier
Craft Service
Lumi Docan
Post Production Supervisor
Amy Pedegana
Post Production Coordinator
Christelle Marcoux
Visual Effects Coordinator
Lina Gordillo
Visual Effects Coordinator
Mathieu Prezelin
Matchmove Supervisor
Samuel Coudry-Lemay
Animation
Stéphane Paradis
Compositing Supervisor
Andreane Dodier Villeneuve
Visual Effects Compositor
Abhijit Patil
Visual Effects Compositor
Alejandro Velasco
Visual Effects Compositor
Ali Nezafat
Visual Effects Compositor
Anika Racine
Visual Effects Compositor
Christophe Thibault
Visual Effects Compositor
Francisco Ortega
Visual Effects Compositor
Jonny Munevar
Visual Effects Compositor
Lionel Lim
Visual Effects Compositor
Megan Lewis
Visual Effects Compositor
Jason Smith
Legal Services
JJ Berthelsen
Legal Services
Taylor Bruyette
Legal Services