I Dislike This
Un-Dislike
Dislike
R+
100 min
2018
en
369243
tt6499752-500664
id369243
Information of the

Movie

Upgrade 2018
by Leigh Whannell
Upgrade, Movie full premiere on 2018 directed by Leigh Whannell and interpreted by Logan Marshall-Green, Betty Gabriel, Harrison Gilbertson, Simon Maiden, Benedict Hardie, Melanie Vallejo, ... and produced by Goalpost Pictures, Blumhouse Productions, Automatik Entertainment, Nervous Tick, Film Victoria, ...
Sipnosis
The Movie Upgrade goes from what A brutal mugging leaves Grey Trace paralyzed in the hospital and his beloved wife dead.
A billionaire inventor soon offers Trace a cure — an artificial intelligence implant called STEM that will enhance his body.
Now able to walk, Grey finds that he also has superhuman strength and agility — skills he uses to seek revenge against the thugs who destroyed his life.
Where can we see, buy or rent the Movie Upgrade from the director Leigh Whannell,?
Upgrade , Movie from the director Leigh Whannell, con una recaudación de 11,871,365 of $ with a duration of 100 minutes you can comprar in AMC on Demand .
production
Goalpost Pictures
AU
Blumhouse Productions
US
Automatik Entertainment
US
Film Victoria
AU
Trailers upgrade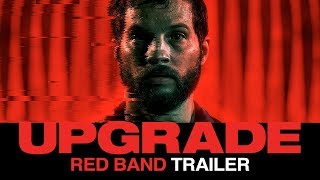 UPGRADE (2018) – Official Red Band Film Trailer youtube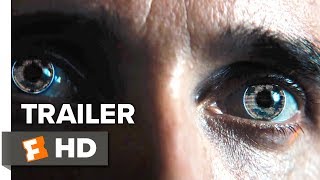 Upgrade Trailer #2 (2018) | Movieclips Trailers youtube