I Dislike This
Un-Dislike
Dislike
R+
163 min
2007
en
76351
47284-1949
id76351
Information of the

Movie

Zodiac 2007
by David Fincher
Zodiac, Movie full premiere on 2007 directed by David Fincher and interpreted by Jake Gyllenhaal, Mark Ruffalo, Robert Downey Jr., Anthony Edwards, Brian Cox, John Carroll Lynch, ... and produced by Paramount, Phoenix Pictures, Warner Bros. Pictures, ...
Sipnosis
The Movie Zodiac goes from what The true story of the investigation of the "Zodiac Killer", a serial killer who terrified the San Francisco Bay Area, taunting police with his ciphers and letters.
The case becomes an obsession for three men as their lives and careers are built and destroyed by the endless trail of clues.
Where can we see, buy or rent the Movie Zodiac from the director David Fincher,?
Zodiac , Movie from the director David Fincher, con una recaudación de 84,785,914 of $ with a duration of 156 minutes you can ver online in Netflix .
production
Paramount
US
Phoenix Pictures
US
Warner Bros. Pictures
US
Trailers zodiac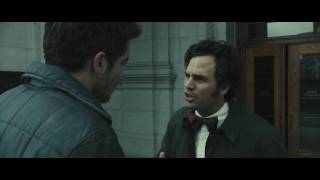 Zodiac - trailer youtube