Rick and Morty (2013)
Returning Series
I Dislike This
Un-Dislike
Dislike
TV-14+
36 episodios
4 temporadas
de 2013 a 2019
en
20233
60625
7744
id20233
Information of the

TV show

Rick and Morty 2013
by Justin Roiland
Rick and Morty, TV show full premiere on 2013 directed by Justin Roiland and interpreted by Justin Roiland, Chris Parnell, Spencer Grammer, Sarah Chalke, ... and produced by Williams Street, Harmonius Claptrap, Justin Roiland's Solo Vanity Card Productions, Starburns Industries, ...
Sipnosis
The TV show Rick and Morty goes from what Rick is a mentally-unbalanced but scientifically-gifted old man who has recently reconnected with his family.
He spends most of his time involving his young grandson Morty in dangerous, outlandish adventures throughout space and alternate universes.
Compounded with Morty's already unstable family life, these events cause Morty much distress at home and school.
4 SEASONS
Specials 2016

26-10-2016

Season 1 2013

02-12-2013

Season 2 2015

26-07-2015

Season 3 2017

01-04-2017

Season 4 2019

10-11-2019
Where can we see, buy or rent the TV show Rick and Morty , creada por Justin Roiland,?
Rick and Morty , TV show , creada por Justin Roiland, with a duration of 22 minutes you can in Adult Swim .
Last available episode
The Old Man and the Seat
Date: 17-11-2019
Rick goes to his private bathroom and hires an intern
Season: 4
Episode: 2
Next episode
NO IMAGE
One Crew Over the Crewcoo's Morty
Date: 24-11-2019
Season: 4
Episode: 3
production
Justin Roiland's Solo Vanity Card Productions
US
networks
Adult Swim
US
Trailers rick and morty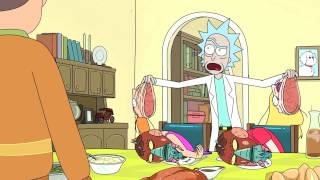 "Rick and Morty" Season 1 Promos youtube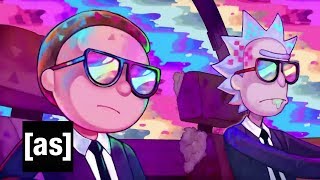 Rick and Morty x Run The Jewels: Oh Mama | Adult Swim youtube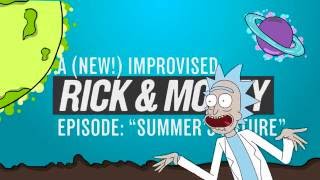 Rick and Morty Mini-Episode youtube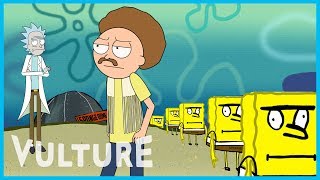 Rick and Morty x Vulture: A Trip to 'Spongebob Universe Show' youtube