Schitt's Creek (2015)
Ended
I Dislike This
Un-Dislike
Dislike
TV-14+
79 episodios
6 temporadas
de 2015 a 2020
en
21867
61662
tt3526078
id21867
Information of the

TV show

Schitt's Creek 2015
by Daniel Levy
Schitt's Creek, TV show full premiere on 2015 directed by Daniel Levy and interpreted by Eugene Levy, Catherine O'Hara, Daniel Levy, Annie Murphy, Emily Hampshire, Chris Elliott, ... and produced by Not A Real Company, CBC, ...
Sipnosis
The TV show Schitt's Creek goes from what Formerly filthy rich video store magnate Johnny Rose, his soap star wife Moira, and their two kids, über-hipster son David and socialite daughter Alexis, suddenly find themselves broke and forced to live in Schitt's Creek, a small depressing town they once bought as a joke.
6 SEASONS
Specials 2016

24-02-2016

Season 1 2015

13-01-2015

Season 2 2016

12-01-2016

Season 3 2017

10-01-2017

Season 4 2018

09-01-2018

Season 5 2019

08-01-2019

Season 6 2020

07-01-2020
Where can we see, buy or rent the TV show Schitt's Creek , creada por Daniel Levy,?
Schitt's Creek , TV show , creada por Daniel Levy, with a duration of 22 minutes you can ver online in DIRECTV .
production
CBC
CA
networks
CBC Television
CA
Trailers schitts creek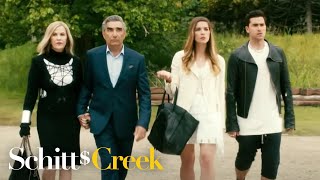 Schitt's Creek Season 1 Trailer youtube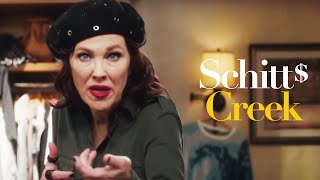 Schitt's Creek - Season 4 Full-Length Trailer youtube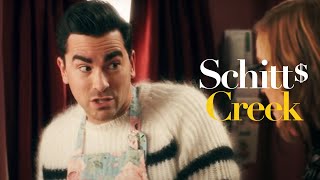 Schitt's Creek - "Fold In the Cheese!" youtube